Got Freedom? Kiss a Vet!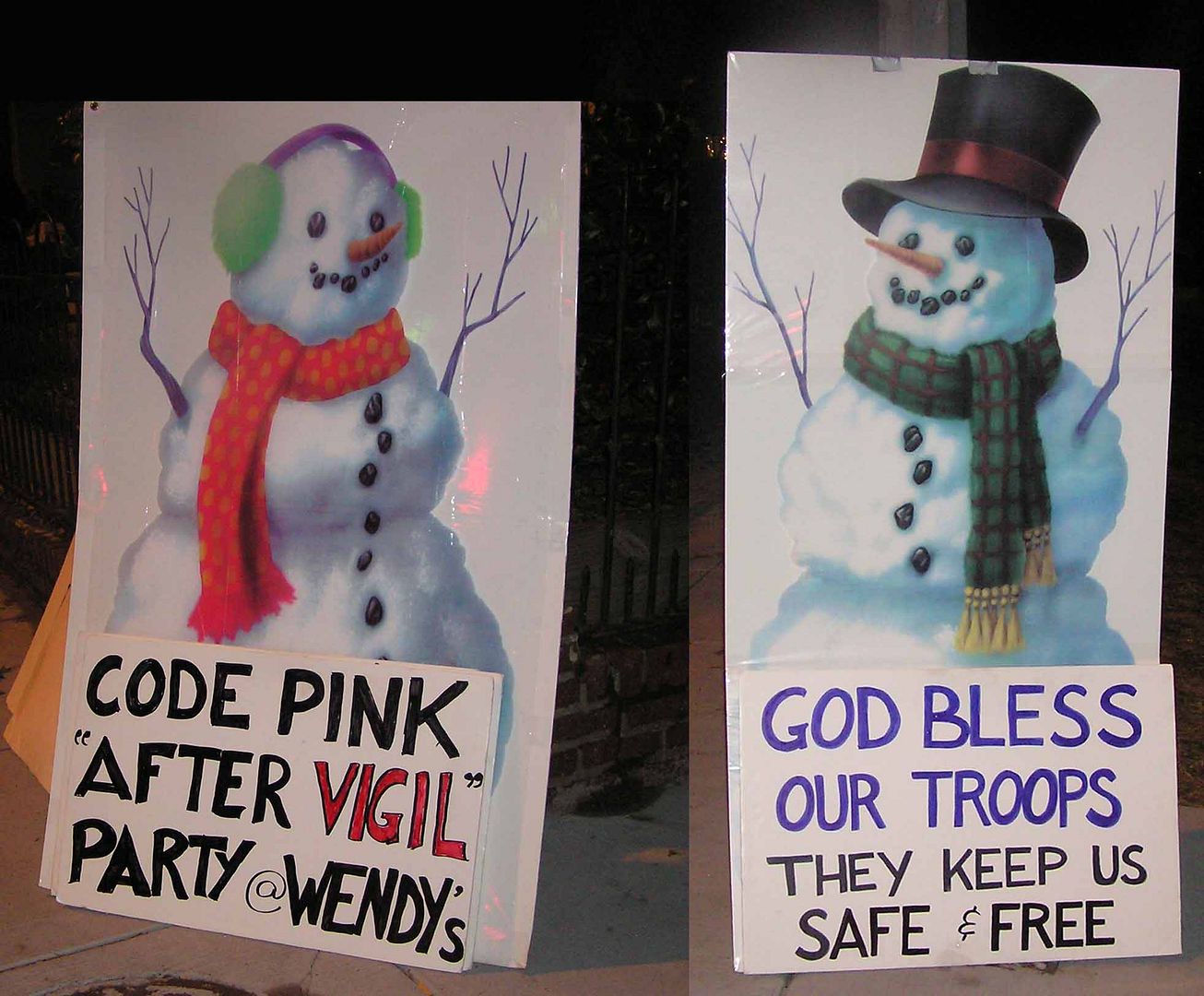 The weather was quite cooperative this week. The low only got near freezing. Practically a heat wave!
Illiterate hippies playing
60's protest songs in front
of their "Quite Zone" sign.

WTF?

The pleasant evening was made even better by some terrific guest appearances. We were joined by a group from the Leadership Institute who were honing their leadership skills by enthusiastically supporting the wounded troops.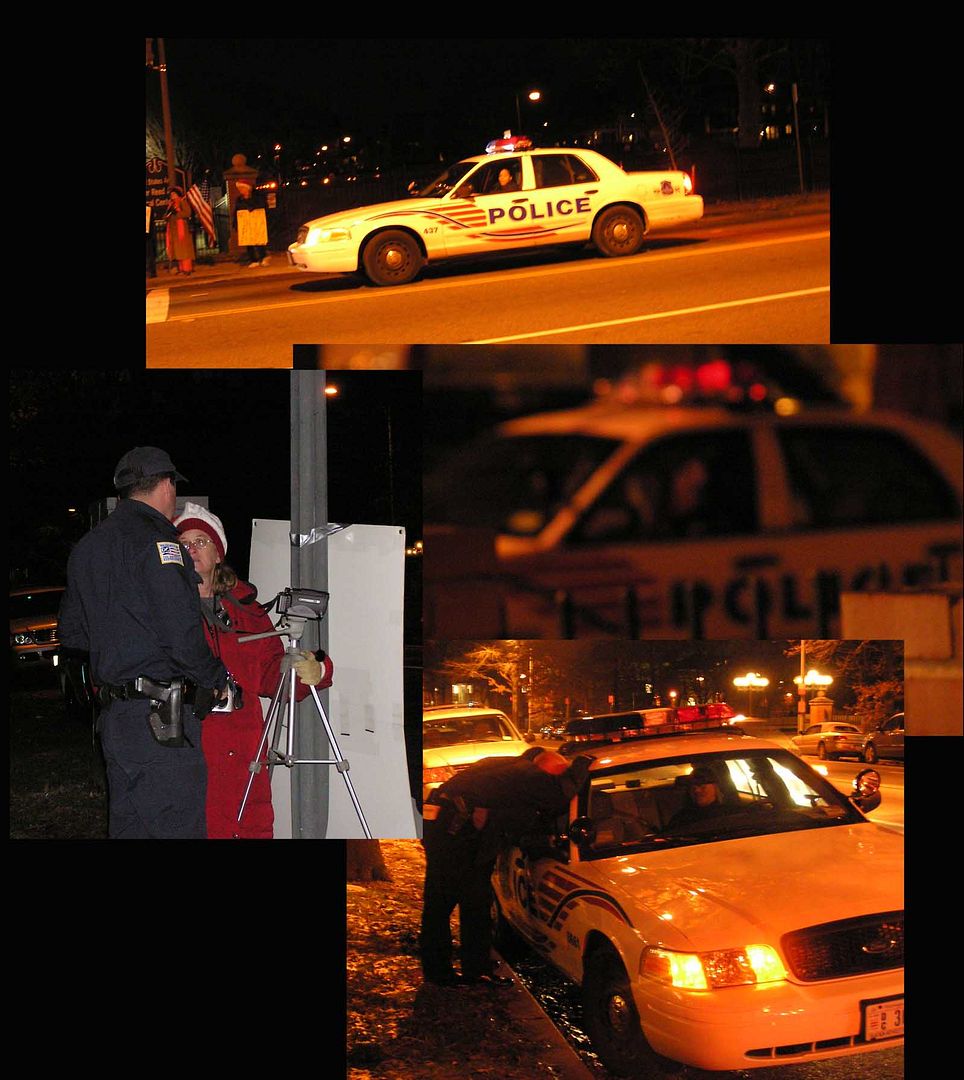 I've written about the terrific D.C. cops in prior posts and I'm not bashing them tonight, but we were under their close scrutiny all evening and never figured out exactly why.
They claimed to be "just monitoring the goings on", but in all 9 months that the FReepers have been opposing the commie Pinkos, no such monitoring has ever occurred. It may have been an intimidation ploy by the Pink 'tards: call the cops ahead of time claiming that they are being threatened by us and ask for "protection". Wouldn't put it past the hippy pansies.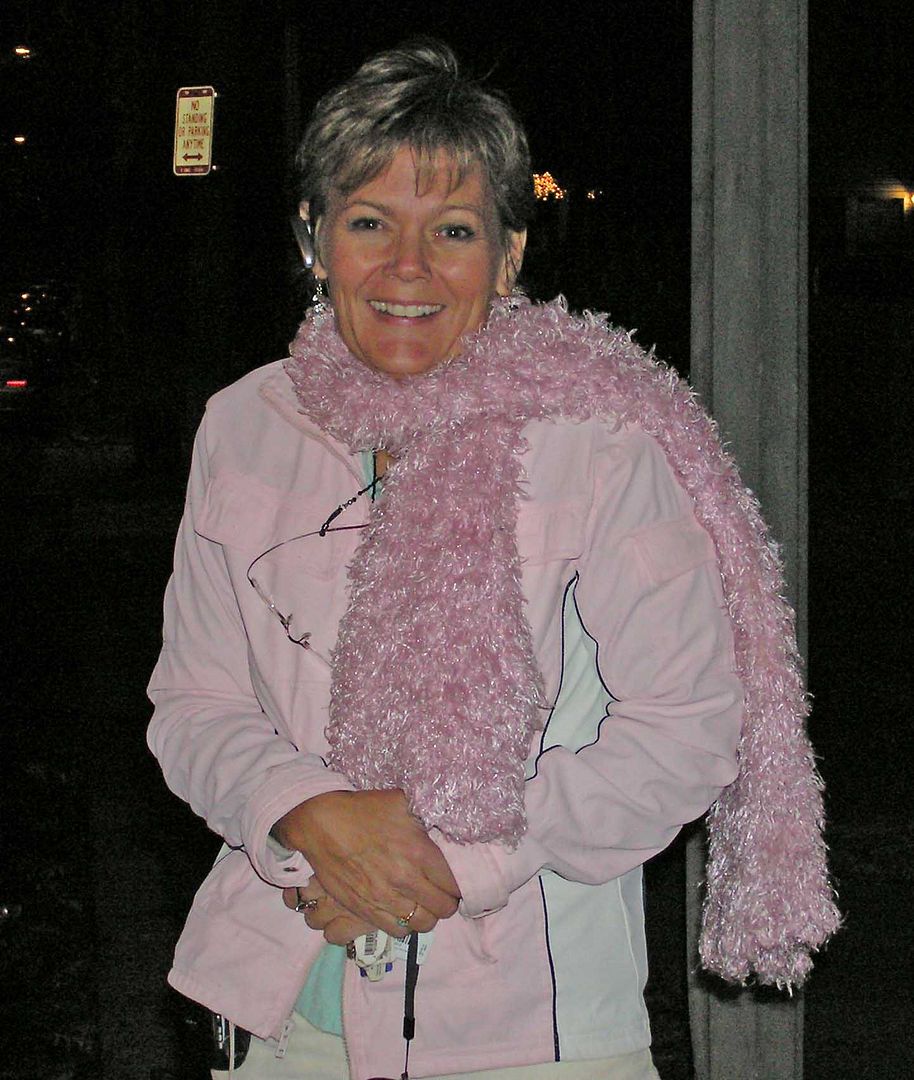 This nice lady in pink is no way shape or form a "pinko". She's Cindy McGrew from
Operation Second Chance
. This is a terrific organization that helps the wounded men and women in all sorts of ways from doing shopping, taking the soldiers and Marines on trips, organizing fundraisers, etc. Check out her site and see how you can participate.
Pinkos with truck passing by.

Street scenes.
Tom,
The Redhunter
, shows
the way.
Crazy commie shows he's clueless.

We can never say it enough...
...to these guys.
Spc. Daniel Cunningham and
Spc. Joseph Barksdoll - stopped by
to see what was up.
Santa says thanks.
One of my favorite signs.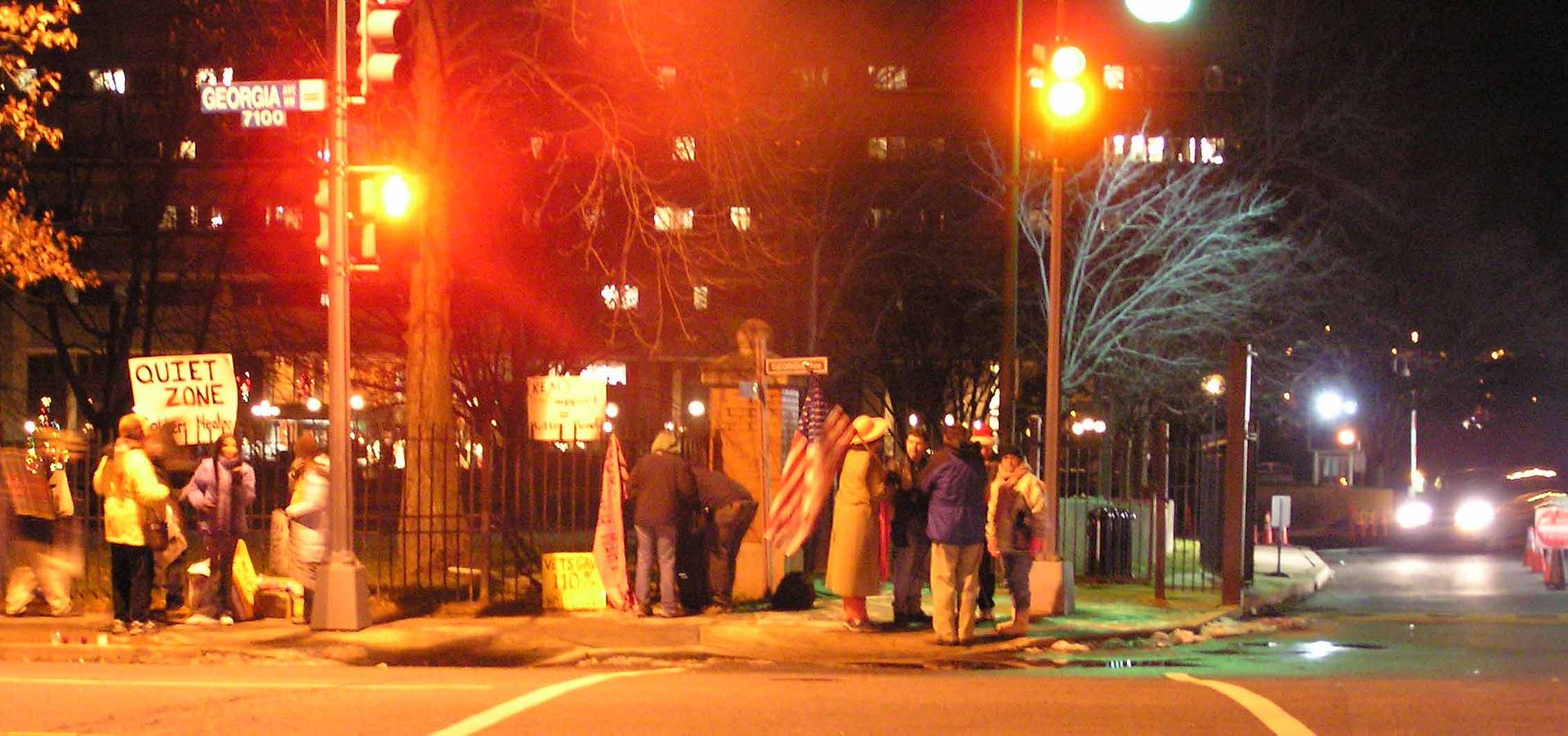 SW corner.

NE corner
Pinkos packing up.

SE corner.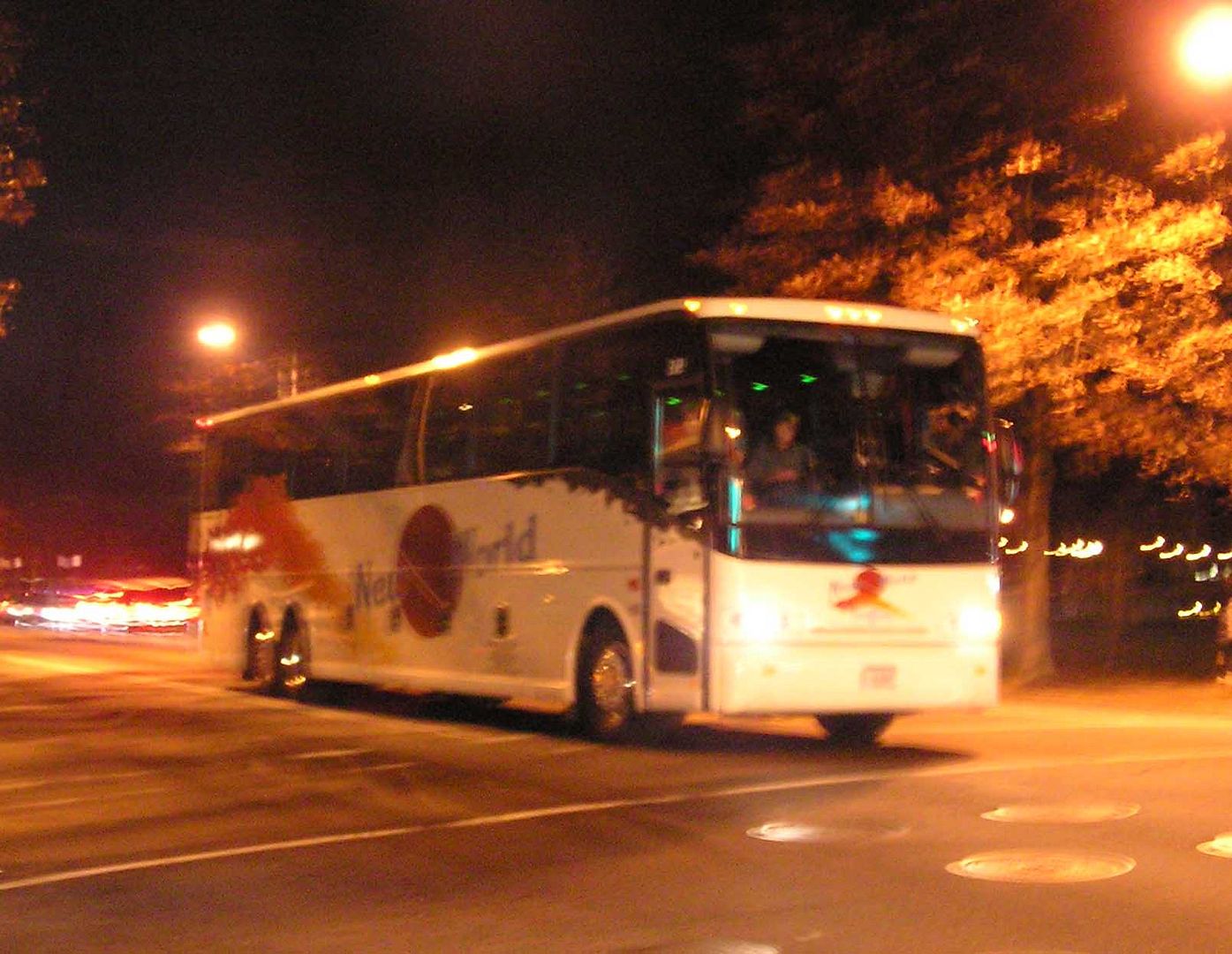 The bus loaded with wounded warriors returning from
Fran O'Brien's
. Marty O'Brien and Hal Koster are true supporters who show their appreciation every day to the vets. You'd never know it from their web site, but the warriors know where they're always welcome and their money's no good.
Landry Fan's report is up
here
. Tom the
RedHunter
has a great post about one of our FReepers who's
on his way "home" to Iraq
for a while.