Gold Star Families on the Mall 9/25
Here's my crude attempt at an "artsy" montage of most of the Gold Star Families that spoke at the Support The Troops rally in D.C. on September 25th.
At center-top is Major Chuck Larson of Operation Iraqi Hope.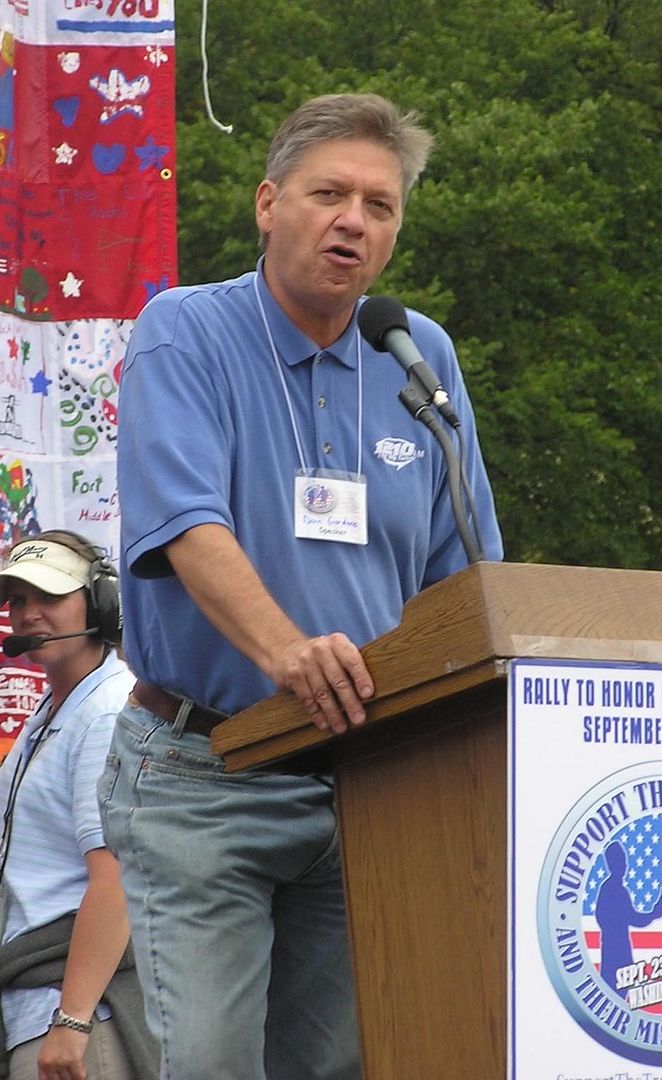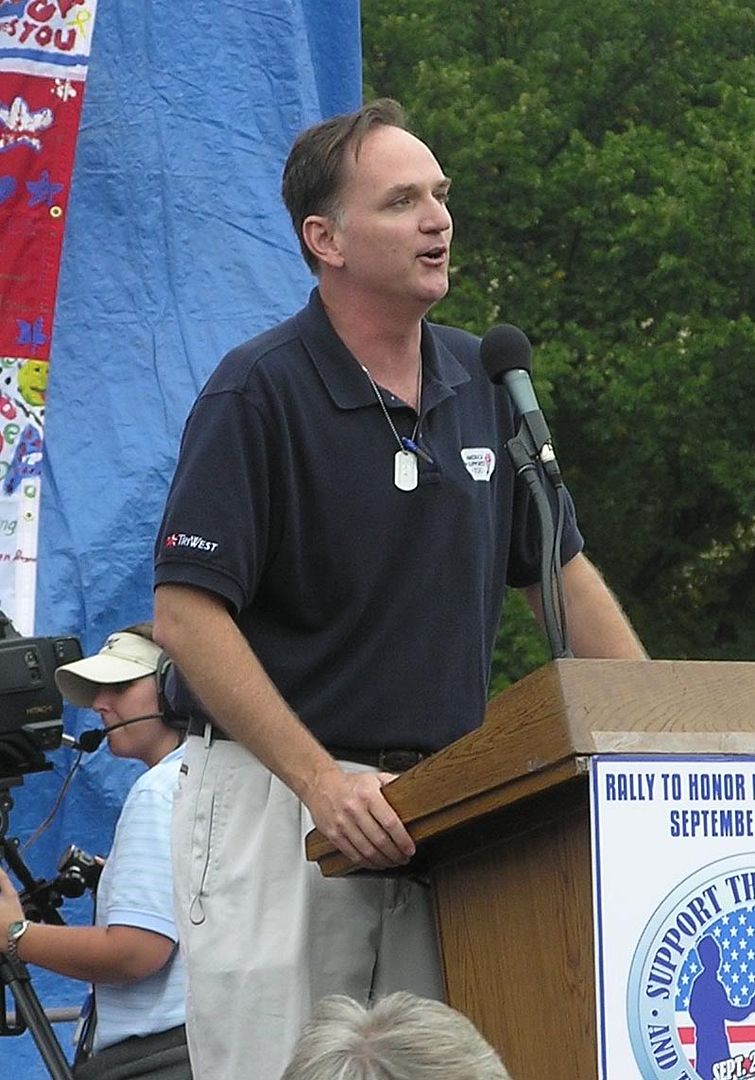 Couple of radio guys: Dom Giordano of WPHT 1210-AM, Philadelphia, and Michael Graham of RightTalk radio.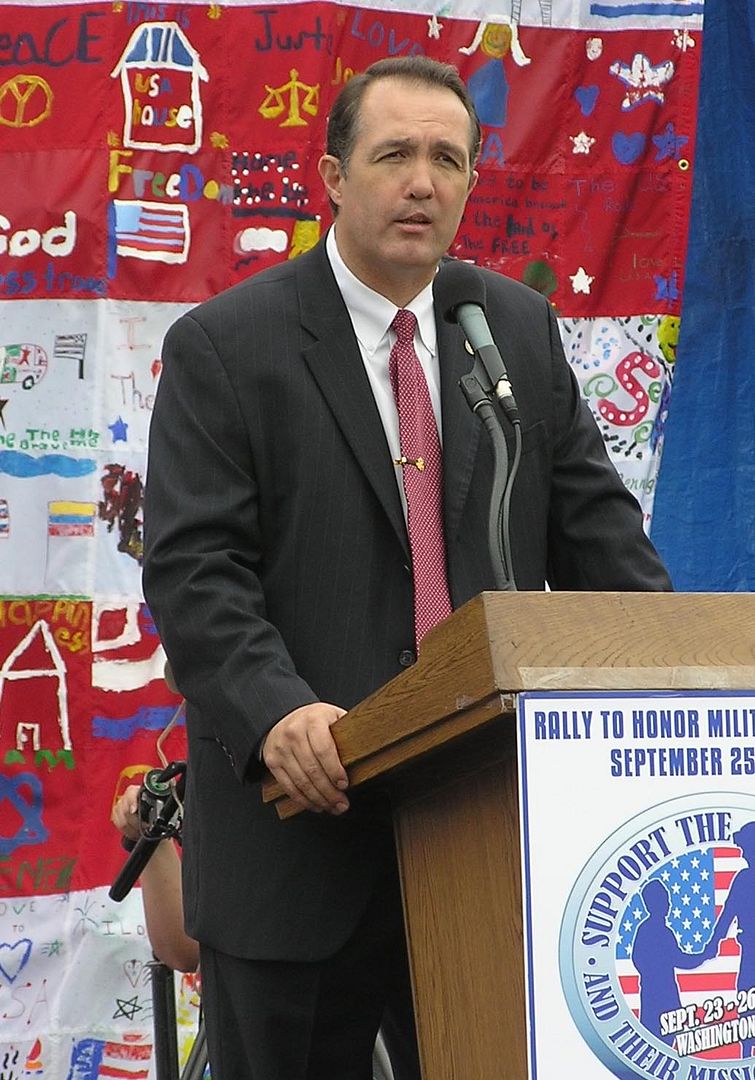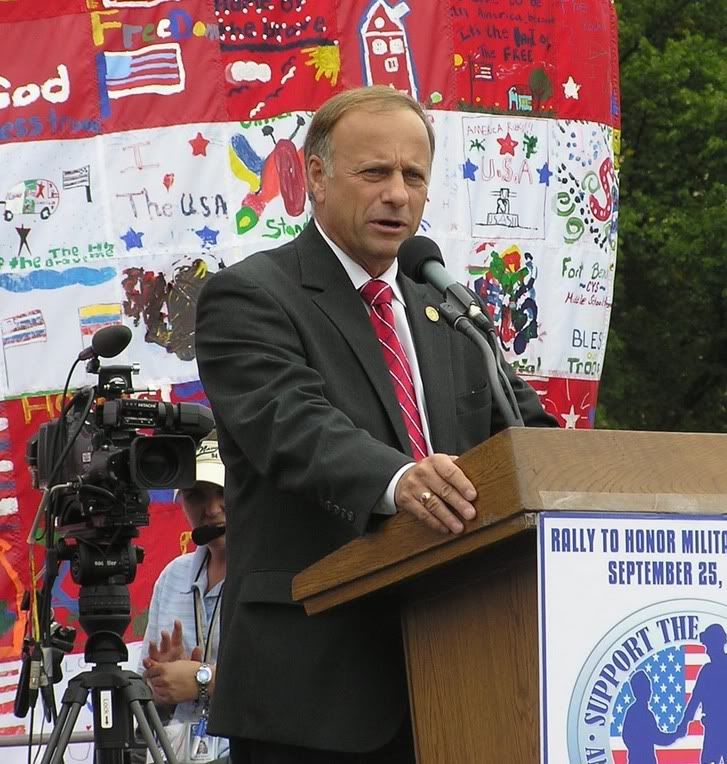 Couple of Political Guys, Rep. Trent Franks of Arizona, and Rep. Steve King of Iowa.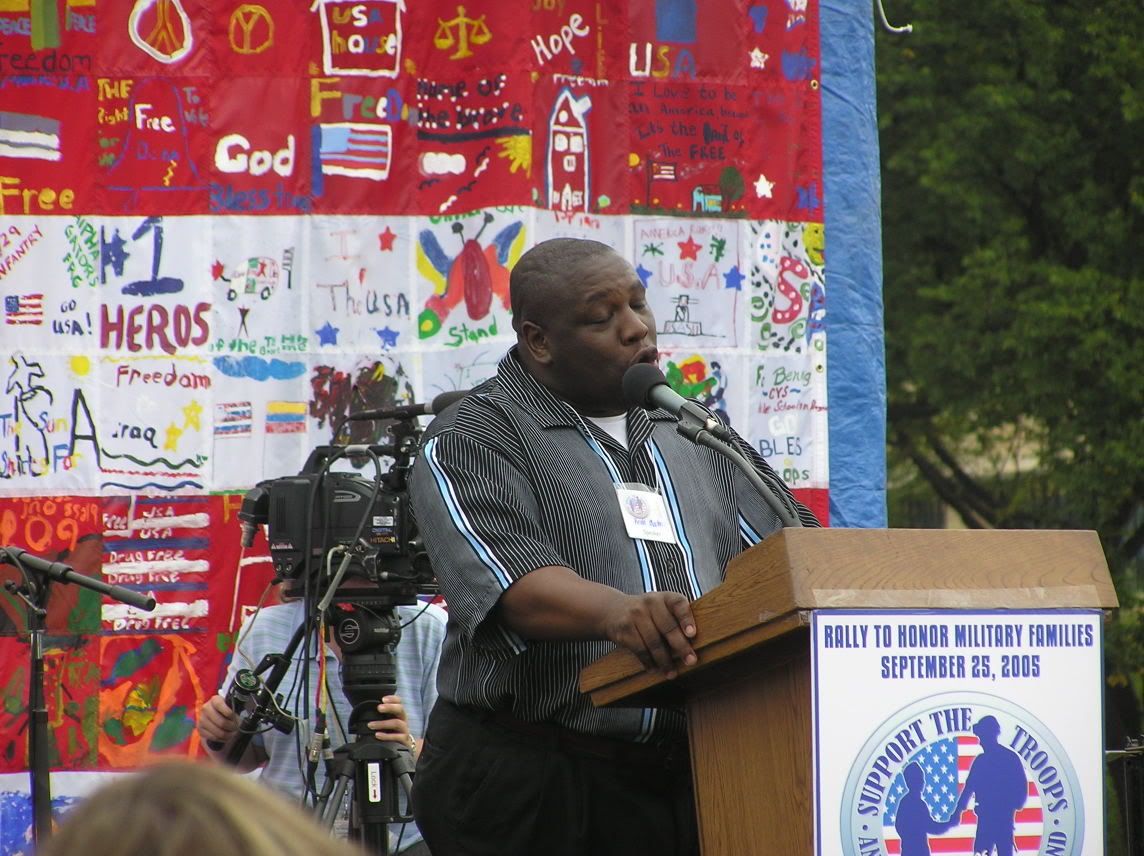 Kevin Martin, Navy Vet. and
very enthusiastic
guy.